Thanks to a gentle enquiry fron Peter White, I realised that I did not do new Correction Factors for the A Class yachts after the racing on 06 OCT 2018.
.
As a result of that day's racing we have quite a crowd vying for gun sailor of the A Class boats.
.
New results were not calculated from the State Championship because, as stated in the race report, we had no-one to record times. Hence the State Titles recorded Line Honours onlly.
.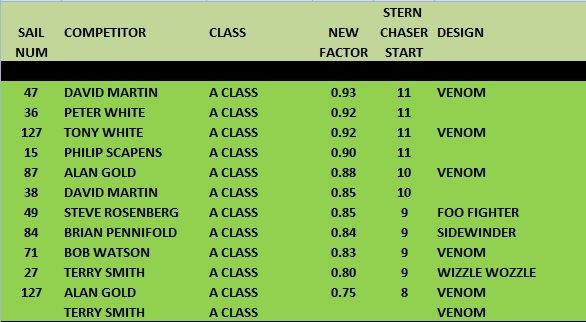 .